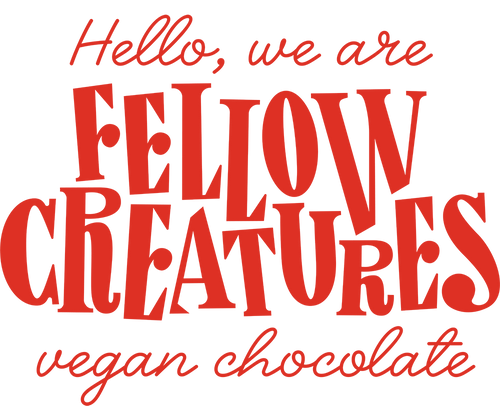 Sometimes the old ways of doing things need revisited and revised.
As a company, we simply set out to create and provide you with chocolate. Chocolate that's harmless. We believe that us humans are innately good and most of us would never deliberately hurt our fellows. Although, most of us also don't know what goes on behind the scenes.
By now, you may be realising that the production of dairy, and therefore chocolate, involves the exploitation of mother cows for their milk.
Us humans continually strive to progress for the better. We are fighting gender inequality, calling out on racism and bash homophobia. We try to eat well, drink enough water, do yoga.
It may be just chocolate. But it's part of something bigger.
Hi, I'm Zsolt and I love chocolate
Growing up in a family of dairy farmers, I have always loved chocolate. Upon leaving my homeland Hungary at age 18, I became a vegan.
Realising a real lack of indulgent, creamy chocolate choices in the free from aisles, I decided to create my own with all the fun and creaminess we all remember from our childhood.
Having been picked on at primary school, I learned that inclusivity and unconditional kindness is the easiest and biggest difference one can make. Not only to our human fellows but to all of our animal Earth-mates.
With this in mind, I created Fellow Creatures to help you and mother cows live your best lives. Eating chocolate, being gorgeous.
Stay cute and don't pollute xx